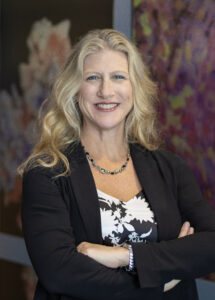 Jennifer Ohren
Managing Director
Jennifer Ohren leads the financial, programmatic and organizational activities of the Biosciences Initiative (BSI). In her role, she serves as the budget administrator of the $150M investment; supports grant awardees; oversees the distribution of funding, grant administration and related milestones; and collaborates with principal investigators. She is also responsible for communication and strategic planning.
Jennifer started with the BSI in 2017, shortly after the initiative's inception. Before that, she worked for the Chief Human Resources Officer for Michigan Medicine. She began her career at the University of Michigan in 1999 at Michigan Administrative Information Systems (now ITS) and also worked for Shared Services and the College of Literature, Science, and the Arts. Prior to joining the university, she had a career in the fitness industry.
Jennifer has a B.S. in Sports Medicine from Eastern Michigan University and is a graduate of the Business and Finance Leadership Academy (Class of 2012 and Alumni Class of 2014).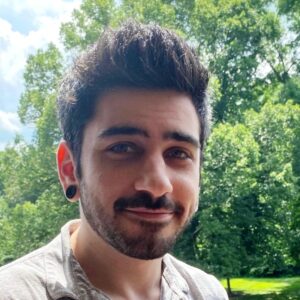 Cody Abramson
Marketing and Communications Specialist
Cody Abramson has held a range of roles in writing and content creation, focusing on the intersection of the life sciences and well-being, most recently working as a writer for various mental health companies offering the latest in evidence-based solutions for treatment-resistant conditions. 
He is endlessly fascinated by developments in the biological sciences and enjoys finding engaging ways to shed light on transformative research along with the people and organizations that make it possible. 
His work highlights and promotes the activities and strategies of the initiative through the planning and execution of strategic communications aimed at various audiences both within and outside of the University.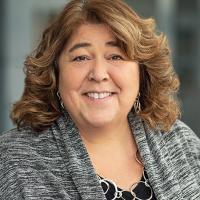 Catherine Andrews
Operations Director, LSI
Scientific Cores Consultant, BSI
Cathy Andrews provides consultation to BSI leadership and funded BSI initiatives, including research cores, procurement strategies and networking with campus research partners. Cathy's primary appointment is Director of LSI Operations at the U-M Life Sciences Institute, where she is responsible for strategic management of information technology, facilities, procurement and research services. She also serves as lead for the LSI shared equipment and safety programs and coordinates with the Mary Sue Coleman Hall vivarium. Cathy has been at the University of Michigan since 1986, starting in the Plant Operations Call Center (now Facilities Service Center) and then Environmental Health & Safety (EHS). She also worked for the Howard Hughes Medical Institute for seven years as a procurement coordinator supporting HHMI labs in Michigan, Ohio and Indiana. Cathy holds a B.B.A. in Business Management from Cleary University.