About Biosciences Initiative (BSI)
"The opportunities for discovery in the life sciences right now are greater than ever. The Biosciences Initiative means that the University of Michigan can make sure that we develop the cutting-edge technology for all of our faculty, and recruit leaders and the best new young faculty in these emerging areas, as well as explore new educational paths to train the next generation of life scientists so that they can excel in this rapidly evolving field. I think Michigan is in a unique place and has enormous opportunity to advance quickly in the life sciences."

Roger Cone, Vice Provost, Director of the Biosciences Initiative
A remarkable convergence of academic disciplines and operational resources lies the heart of the Biosciences Initiative at the University of Michigan. Our singular vision is to make our institution a global leader in biosciences and a magnet for exceptional talent, reshaping the way biosciences are approached, researched, and taught.
Mission
Our mission is to strengthen research and education in the biosciences across the University through strategic leadership and coordination. We aim to harness the potential of a multi-disciplinary approach to biosciences, leveraging our world-class academic departments, from Medicine to Engineering, Environment and Sustainability to Literature, Science, and the Arts, and more.

Vision and Strategy
Through a substantial investment of $150 million, BSI embodies our commitment to the evolution of biosciences. Our strategy encompasses a variety of innovative measures, including funding pioneering scientific initiatives, fostering strategic interdepartmental collaboration, procuring state-of-the-art equipment, and implementing attractive awards and funding packages to retain and recruit top-tier faculty.
Biosciences Initiative Coordinating Committee (BICC)
The Biosciences Initiative Coordinating Committee (BICC) was formed to ensure the initiative's vision and mission are effectively executed. The BICC identifies promising research areas in the biosciences for further investment, including new faculty hires, cutting-edge equipment, and other tools that stimulate progress and catalyze collaboration. Leveraging U-M's wide breadth of knowledge and resources, the committee is uniquely positioned to detect opportunities potentially overlooked by other universities.
Achievements and Impact
The Biosciences Initiative has been instrumental in driving groundbreaking research at the University of Michigan, funding nine diverse scientific research initiatives that range from natural product drug discovery to global change biology, infectious disease threats, brain cancer bio-innovations, and beyond. These initiatives are paving the way for innovative research and significant breakthroughs in the field of biosciences.
To bolster our world-class faculty, the BSI has welcomed 30 new faculty members into our ranks. In our commitment to nurturing talent, we've implemented several types of funding and awards to retain and recruit faculty. These include the Biological Sciences Scholars Program (BSSP), an initiative designed to recruit outstanding new assistant professors, and the Mid-career Biosciences Faculty Achievement Recognition (MBioFAR) program, which celebrates and supports our top-performing mid-career faculty. To date, nine esteemed professors have been recipients of the MBioFAR award.
Additionally, the BSI pioneered the "Ideas Lab," an annual event that fosters creative, transdisciplinary solutions to defined scientific problems. Our inaugural Ideas Lab in 2019 focused on predicting human performance, and five project proposals were approved for further development.
We've also greatly expanded our research capabilities. The BSI established a research cores website, providing U-M investigators with access to 95 core laboratories. Moreover, through strategic investment programs, we've enhanced our core facilities with state-of-the-art equipment and software, including the first light sheet microscope at U-M and upgraded nuclear magnetic resonance facilities.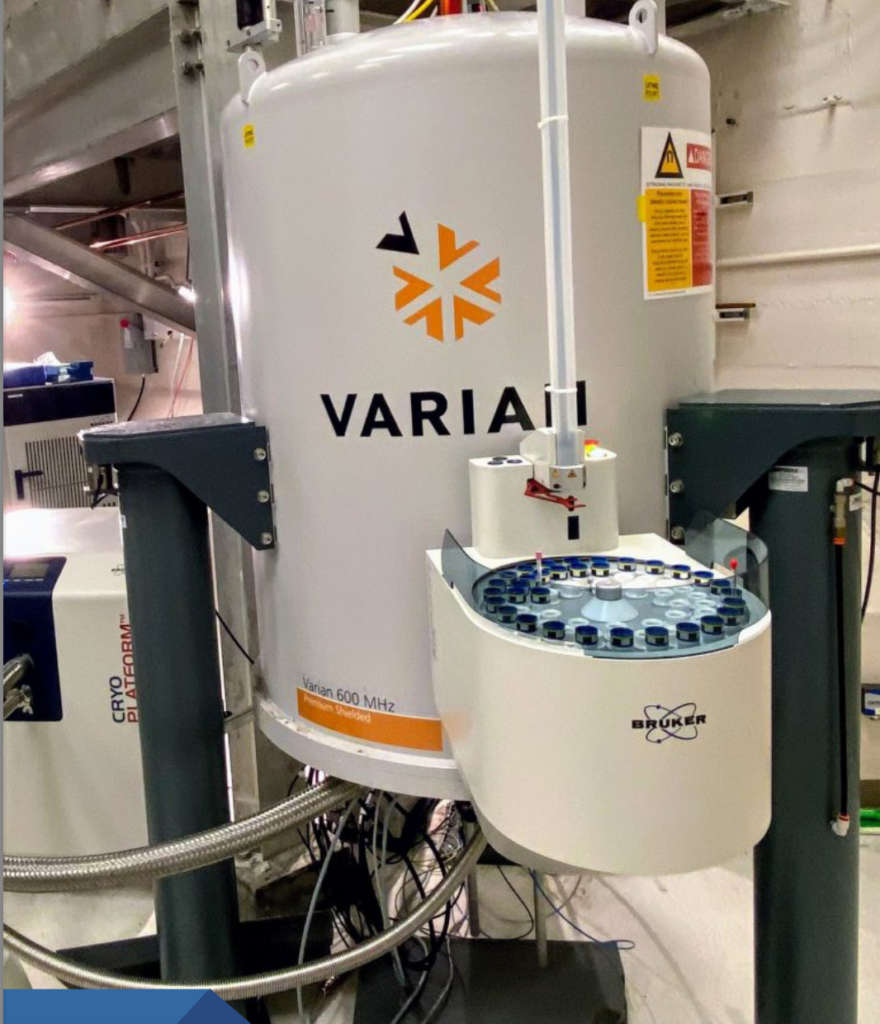 Through these efforts and more, the Biosciences Initiative is having a profound impact on research, education, and discovery in the biosciences, setting the stage for the University of Michigan to lead the way into the future of this exciting field.
Learn more about the Biosciences Initiative