In February 2018, the Biosciences Initiative announced a Request for Applications (RFA) for Scientific Synergy, Scientific Research and Exploratory Funding Opportunities. Biosciences faculty from across the University of Michigan Ann Arbor campus applied for this exciting opportunity. All proposals were evaluated through three levels of independent scoring, based on the criteria described in the RFA. On October 29, 2018 the Biosciences Initiative publicly announced nine grant awards, totaling up to $45 million.
SCIENTIFIC INITIATIVE AND SYNERGY OPPORTUNITIES
The Michigan Concussion Center
Investigator: Steve Broglio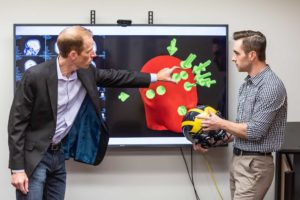 Concussion (mild traumatic brain injury) is a major public health concern facing the medical community and society at large in the United States and worldwide. In many ways, concussion research is in its infancy relative to moderate and severe brain injury, with substantial gaps in our fundamental understanding of injury prevention, pathophysiology, diagnostics, management, outcomes, and financial impact. With support of the Biosciences Initiative, 24 faculty and staff from 13 distinct University of Michigan units have joined to form The Michigan Concussion Center. This center will provide the necessary infrastructure to advance concussion knowledge and health care by implementing a multi-disciplinary approach that advances patient health. Researchers will conduct multi-disciplinary research answering fundamental questions on concussion injury prevention, pathophysiology, diagnostics, management, outcomes, and financial impact.
The center's structure revolves around three cores with distinct, yet mutually supportive functions: 1) the Research Core; 2) the Clinical Core; and 3) the Outreach & Translation Core. The vision of The Michigan Concussion Center is to become an international leader in concussion research, care, and education by unifying diverse faculty from across the University of Michigan to advance patient health by conducting multi-disciplinary research. The center will approach its research endeavors in a way that translates laboratory, clinic, and community observations into interventions intended to reduce concussion risk and improve outcomes in those affected by the injury.
The Institute for Global Change Biology

Investigators: Allen Burton, Ines Ibanez, Allison Steiner, Knute Nadelhoffer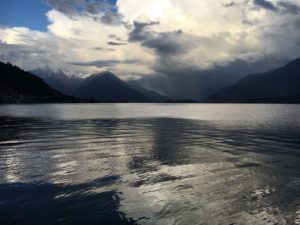 Global change biology seeks to understand the biosphere's responses to human activities, including: climate shifts, land-use conversion, release of pollutants, and species introductions. Although organisms have modified the earth's climate in the past, current human activities are exerting an unprecedented impact on the rate of environmental change. These environmental challenges are complex and difficult to approach; simply identifying the trends or organisms' responses to stressors is not enough. Research needs to shift towards generating forecasts that combine changes, impacts, and responses to assist science-based decision making relevant to society.
The Institute for Global Change Biology will answer this need by fostering research to understand and forecast the interactive effects of global change drivers on organisms and ecosystems. The mission for the institute is to: 1) understand the effects of global change biology; 2) develop decision-making frameworks; 3) identify forecast indicators; 4) develop forecast models; and 5) focus on issues that inform decision-makers. The Biosciences Initiative support serves as a planning grant to launch the program and create the institute; a larger, more comprehensive program is expected to follow.
Expanding Natural Product Drug Discovery at the University of Michigan

Investigators: David Sherman, Ashootosh Tripathi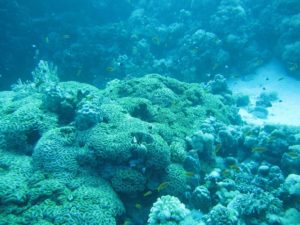 Academic drug discovery is a crucial enterprise at research intensive universities, and these efforts have been expanding at the University of Michigan over the past 15 years. Not only does this work facilitate the drive to identify new disease targets, train the next generation of scientists and support basic research, but it also offers a fantastic opportunity to build sustainable funding sources through licensing of technology and high value molecules. Access to small molecules that offer potential to generate strong composition of matter intellectual property is a cornerstone of a sustainable drug discovery program.
The Expanding Natural Product Drug Discovery at the University of Michigan Biosciences Synergy Initiative is positioned to expand and fill important gaps in an already unique strength at Michigan: its one-of-a-kind natural products drug discovery capabilities. To do so, this program will add three new faculty hires to accommodate and synergize in the field of natural product sciences and build a state-of-the-art Natural Products Discovery Core in the Life Sciences Institute. These additions will provide effective, responsive, and high value access to new chemical matter, positioned readily for downstream transformation into unique, bioactive, patentable small molecules with high potential for development into effective therapeutics against a broad range of human diseases.
From Cells to Atoms – The Future of Cryo-Electron Microscopy at the University of Michigan

Investigators: Melanie Ohi, Janet Smith, Michael Cianfrocco
Website: lsi.sites.uofmhosting.net/science/centers-technologies/cryo-electron-microscopy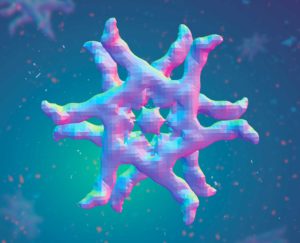 Structural biology uncovers the details of biological materials, proteins and other macromolecules, connecting their form and function. Determining the relationship between their shape at an atomic level and their cellular function provides insights into molecular mechanisms that impact human health and disease. The classic example of the impact of structural biology is the discovery of the structure of DNA by Franklin, Crick, and Watson, which immediately explained how DNA encodes information and suggested a model of inheritance.
Funding from the Bioscience Initiative will allow the University of Michigan to invest in: (1) using new cryo-EM technologies to visualize molecular machines inside intact cells, (2) solving systemic bottlenecks in the cryo-EM "sample-to-structure" pipeline, and (3) becoming a leading international site for education of new cryo-EM practitioners. This cryo-EM initiative draws on a combination of strong partnerships with departments, schools, and core facilities across campus and with industry to position U-M at the forefront of this rapidly evolving field, to allow U-M researchers to embrace the current "resolution revolution" in cryo-EM, and to make U-M an international leader and premier destination for cryo-EM education.
RNA Biomedicine: An Engine for Synergy, Excellence and Global Leadership at Michigan

Investigators: Nils Walter, Mats Ljungman
Website: umichrna.org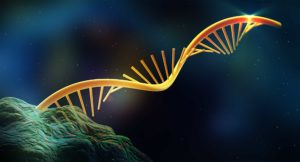 Revolutionary discoveries in the biosciences recently have revealed that ribonucleic acid (RNA) is critical for most aspects of human health, and that its misregulation is responsible for many diseases. Recent research shows that the range of cellular RNAs has expanded to include short and long non-coding RNAs. Although discoveries uncovering their full functions in human physiology are only beginning to emerge, it's already understood that these short and long non-coding RNAs profoundly impact all cellular processes, from stem cell differentiation to cancer. These revelations provide an unprecedented opportunity to invest in advanced studies of RNA as a gateway to precision medicine.
Emerging in parallel are revolutionary new technologies for RNA analysis, ranging from single molecule microscopy and next-generation sequencing to genome editing, ushering in an abundant era of both discovery research and medical translation in RNA biomedicine that is beginning to go "viral." In response to these opportunities, a grassroots effort of unmatched proportions – involving approximately 150 faculty from across campus – began in 2016 to move the University of Michigan toward a leadership position in the biosciences by forming the nascent Center for RNA Biomedicine (CRB). We will now leverage the enthusiasm, energy and synergy of this emergent movement by creating a comprehensive Biosciences Scientific Research Initiative in RNA, enacting multiple foundational faculty hires and implementing innovative campus-wide resources, with the goal of establishing Michigan as a world leader in RNA biomedicine.
EXPLORATORY FUNDING OPPORTUNITIES
The Role of Tissue Barriers in Health and Disease

Investigators: David Antonetti, Ann Miller, Anuska Andjelkovic-Zochowska, Asma Nusrat
Multicellular organisms require maintenance of defined environments provided by tissue barriers for proper function. Nearly every organ system in the human body requires some degree of barrier formation – whether it is in epithelial sheets coating organs or lining ducts, or in endothelial tubes of vessels. These barriers are often disrupted in disease conditions. However, developing methods to safely and specifically deliver therapeutics across these barriers remains a major challenge, particularly for diseases of the nervous system. The Biosciences Initiative Funding Opportunity provides an opportunity to build upon the University of Michigan's current strength in Barriers Biology by further developing our expertise and encouraging new collaborations among barriers researchers. The focus of The Role of Tissue Barriers in Health and Disease is to recruit outside experts to work alongside U-M experts to facilitate two multi-day workshops on emerging areas for the Michigan Barriers Biology community.
Applying an Innovation Framework to Improve Health in Rural Populations

Investigators: Christopher Friese, Jeff DeGraff, Sarah Hawley, Kenneth Resnicow
Faculty members affiliated with The Center for Improving Patient and Population Health (CIPPH) have demonstrated expertise in improving the health and well-being of at-risk populations. Examples include improving the treatment experience for patients with cancer, applying simulation science to enhance clinical preparedness, and using novel web-based interventions to reduce environmental hazards. The Applying an Innovation Framework to Improve Health in Rural Populations project vision is to bring this diverse expertise together in novel ways to transform the well-being of individuals who are historically underserved, with an emphasis on rural residents. To advance this vision, a state-of-the-science workshop will develop to identify the most pressing gaps in rural health conducive to Michigan faculty expertise, apply an innovation framework to forge partnerships with experts and key stakeholders, and secure robust, sustainable funding.
Enabling Single-cell and Locus-specific Chromatin Proteomics at the University of Michigan

Investigators: Sundeep Kalantry, Uhn-soo Cho, Yali Dou, Shigeki Iwase, Kaushik Ragunathan
Single cell transcriptional profiling has revealed considerable heterogeneity of gene expression even within genetically identical populations of cells. These differences are postulated to contribute to cell fate decisions both during normal development and in diseases. However, the source of this transcriptional heterogeneity is unclear. Changes in the chromatin state of defined loci are prime candidates to underlie transcriptional heterogeneity between cells with an apparently identical developmental potential. However, single-cell chromatin profiling and single-locus chromatin proteomics remain a significant hurdle in the field of chromatin biology, especially at increasingly low-input and higher resolution levels. With support from the Biosciences Initiative, we will develop, import, and distribute to the University of Michigan research community reagents and technologies that will enable single-cell and locus-specific chromatin proteomics. This capability will help illumine fundamental mechanisms underlying cell- and locus-specific transcriptional heterogeneities both during normal development and in disease.
Establishing the U-M Re-Targeting Discovery Platform: Creating Pilot Translational Infrastructure for Drug Repurposing

Investigator: Jonathan Sexton
The traditional drug development process has a timeline of 11–18 years and costs approximately $1–3 billion dollars to bring a novel drug to market. This timeline results in a decades-long delay between advances in basic biomedical science and effective therapies for unmet medical needs. Discovering new uses for existing drugs can offer the shortest path from initial discovery to clinical use as well as reduce the cost of development and reduce risk in commercialization. The U-M Re-Targeting Discovery Platform will create a drug repurposing platform consisting of a comprehensive collection of clinically-evaluated small molecules and an associated informatics resource to enhance drug discovery and translational medicine research at the University of Michigan. This clinically-evaluated compound collection will stimulate innovation and help address unmet medical needs by connecting the wealth of biological models in the U-M research community with highly translatable and actionable hits from in vitro screening.