Inspired by the National Science Foundation's Ideas Lab model, the U-M Biosciences Initiative's (BSI) Ideas Labs are dedicated to the pursuit of groundbreaking ideas that address challenges in the biosciences. They emphasize the discovery of key opportunities and the creation of interdisciplinary teams to tackle these complex issues.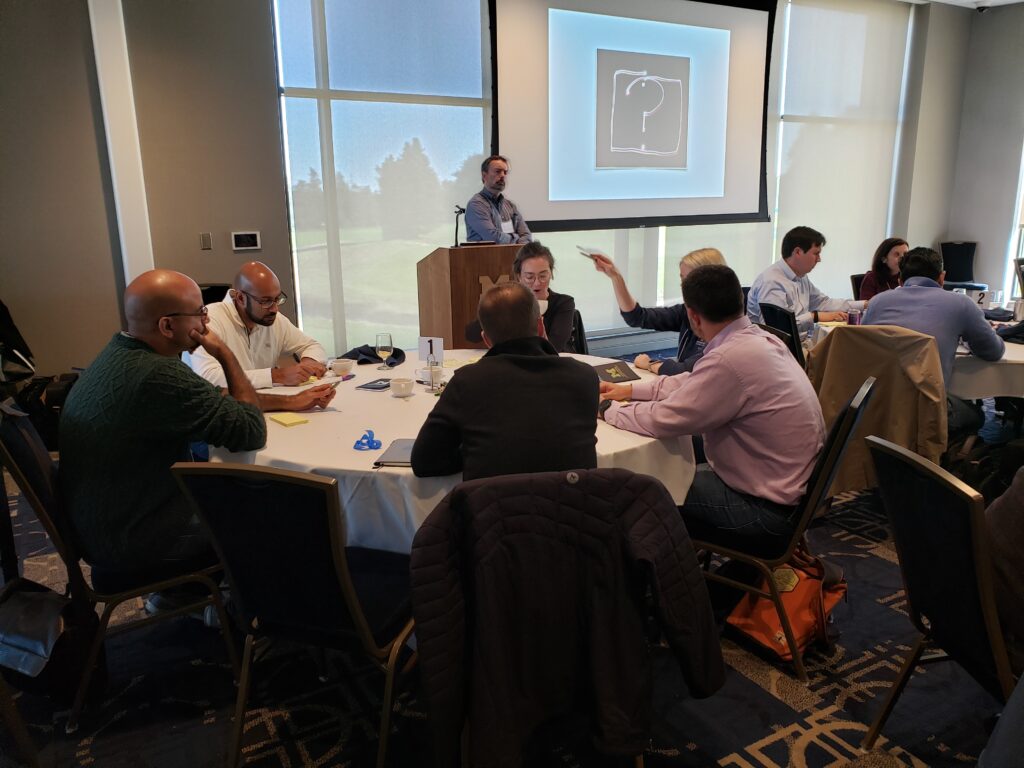 The Ideas Lab represents a high-risk, high-reward research approach and is driven by a three-day workshop sponsored by the BSI. This event assembles approximately 25 participants through the workshop application process from various disciplines to explore and devise potential solutions to a significant challenge defined by the 2023 Ideas Lab Leadership Team.
At the Ideas Lab event, participants work closely with a team of mentors to collaborate on innovative solutions and then formulate research programs. This intensive and interactive environment fosters creativity, allowing cutting-edge ideas to emerge. Throughout the workshop, participants with shared interests in addressing the stated problem naturally form working teams, enhancing the collaborative spirit of the event.
Investing in High-Impact Research
The Ideas Lab Leadership Team selects the workshop participants, and typically three to five research teams develop and then receive funding to pursue their ideas that emerge during the workshop. This investment underscores the BSI's commitment to fostering innovative, high-impact research that can address some of the most pressing challenges in the biosciences.
Rebecca Cunningham, VP for Research and mentor for the 2019 Ideas Lab, had this to say about the experience:
As a research community, we are constantly seeking opportunities to address the greatest challenges of our time so that we can build a brighter future for generations to come. Since its inception, the Ideas Lab has played an instrumental role in facilitating fruitful collaborations among faculty from across the University of Michigan, guiding them through a purpose-built process designed to bring up out-of-the-box approaches with innovative solutions to novel bioscience research questions.
---
2023 Ideas Lab
This year, the Ideas Lab seeks to address the urgent challenges of climate change through its 2023 workshop, titled "Biological Systems on the Edge," exploring Nature-based Solutions (NbS) to mitigate climate change, such as protecting and restoring forests, managing land sustainably, and creating green urban spaces. The goal is to find strategies that can reduce emissions and enhance carbon stores without negatively impacting biodiversity or social justice.
For a more detailed description of this year's event, check out the RFA here.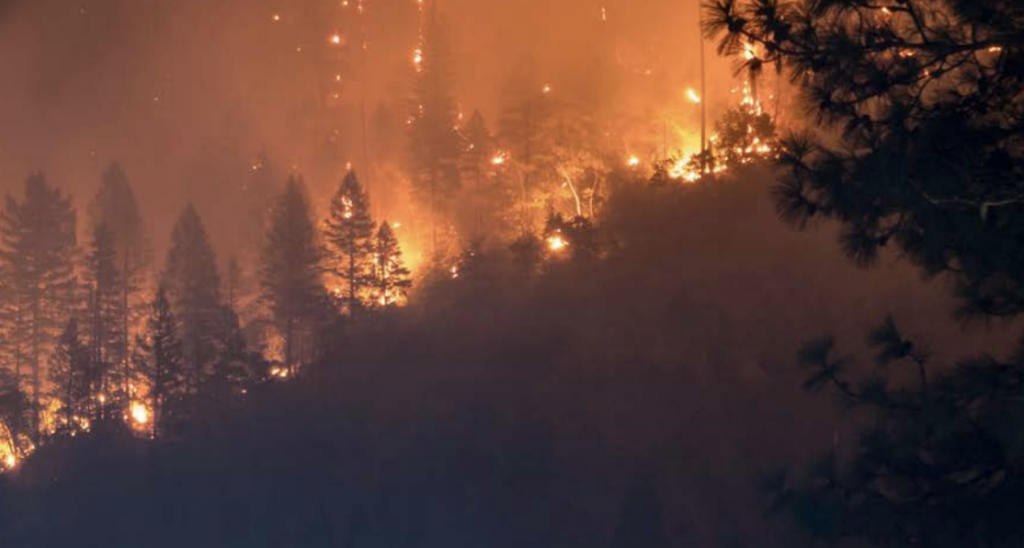 Leadership Team
Guiding the 2023 Ideas Lab is a distinguished leadership team comprised of the following U-M faculty:
Peter Reich, Ph.D. Director of the Institute for Global Change Biology
Joshua Newell, Ph.D. Professor of Environment and Sustainability
Arun Agrawal, Ph.D. Professor of Environment and Sustainability
Iñés Ibáñez, Ph.D. Professor of Ecosystem Science and Management
Joseph Eisenberg, Ph.D. Professor of Epidemiology and Global Public Health
Ivette Perfecto, Ph.D. Professor of Ecosystem Science and Management
Event Dates
Researchers will participate in a three-day workshop from October 15-17, 2023.
Who Can Apply and How?
The BSI encourages U-M faculty from across the natural sciences, social sciences, engineering, data and information science, business, public policy, humanities, architecture and planning, and more to apply. The initiative particularly welcomes applications from junior faculty and members of underrepresented groups.
Additionally, we welcome applications from a wide range of roles at U-M, including Tenure track faculty, Professors of Practice, Research Professors Research Scientists, and Research Specialists.
Those looking to apply should fill out a brief participant questionnaire covering their background, interests, approach to collaboration, and goals for the workshop. No research statement or plan is required.
Apply here.
Application Deadline
The application deadline is September 18, 2023.
---
The Rewards of Participation: Career Growth and Collaboration
The Ideas Lab has a proven track record of promoting successful projects and enriching careers. The previous Ideas Lab resulted in several transformative research programs, as detailed in the 2021 BSI Progress Report.
Ken Kozloff, a previous participant, reflected on his experience at the Ideas Lab, saying,
The Ideas Lab was a transformational event in my research career. It opened the door to connect with investigators from varying disciplines across campus and brought us together with a synergy that is very difficult to achieve through traditional funding avenues. It gave us permission to be bold and uncomfortable, stretch our imaginations, and envision an outcome that was larger than any of us could have created on our own. As a result, I opened up an entirely new line of research focused on wearable technology and human performance that has spawned additional projects and collaborations that have enriched my career.
Julia Lee Cunningham, whose participation in the 2019 Ideas Lab lead to a project on the biological and psychological foundations of human connections, shared the following sentiment.
It was such a privilege to be part of the ideas lab – I got to meet amazing scholars who are thought leaders in their respective disciplines. These are people whom I would not have met otherwise, and being able to envision what interdisciplinary research could achieve was a transformative experience for me. I also loved that junior faculty were encouraged to take risks and to think big.
The experiences shared by these participants highlight the profound impact the Ideas Lab can have on individual careers and the broader field of biosciences. By facilitating collaboration, encouraging bold thinking, and providing support for high-risk, high-reward projects, the Ideas Lab serves as a unique platform for innovation and growth.
Apply by September 18, 2023, and take the next step in your research journey.
Stay Updated on the Ideas Lab
Want to receive the latest updates, news, and information regarding the 2023 Ideas Lab?
Click here to subscribe to our email list. Stay informed, and don't miss out on any opportunities related to this innovative program at U-M.