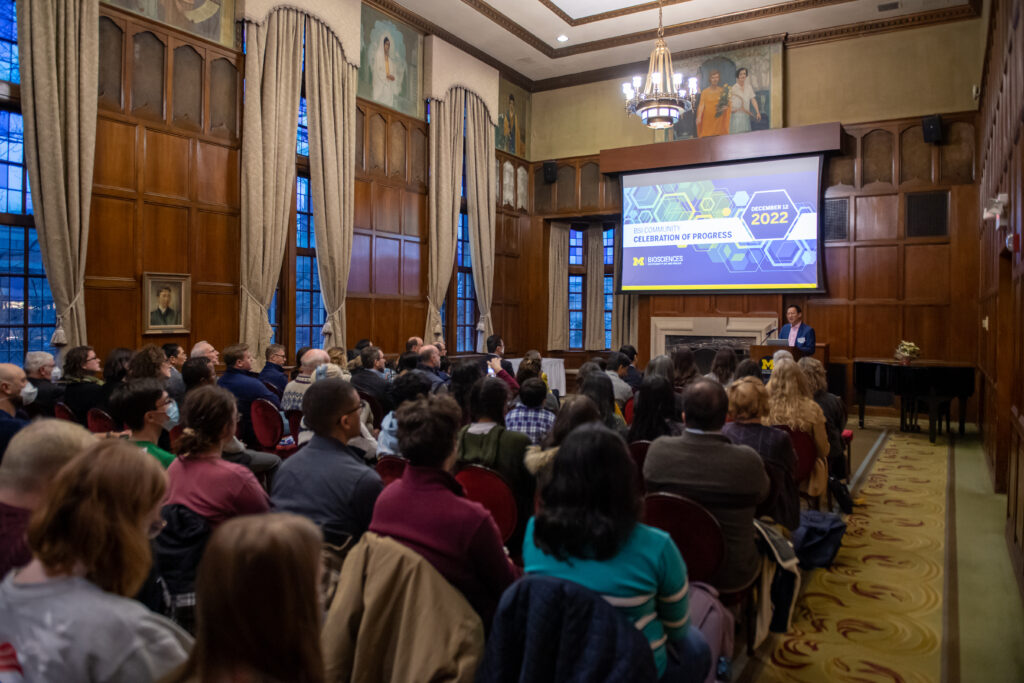 In 2018, the Biosciences Initiative (BSI) began hosting an annual event to celebrate the biosciences community at U-M. This event provides an opportunity to recognize the substantial accomplishments and efforts of our researchers.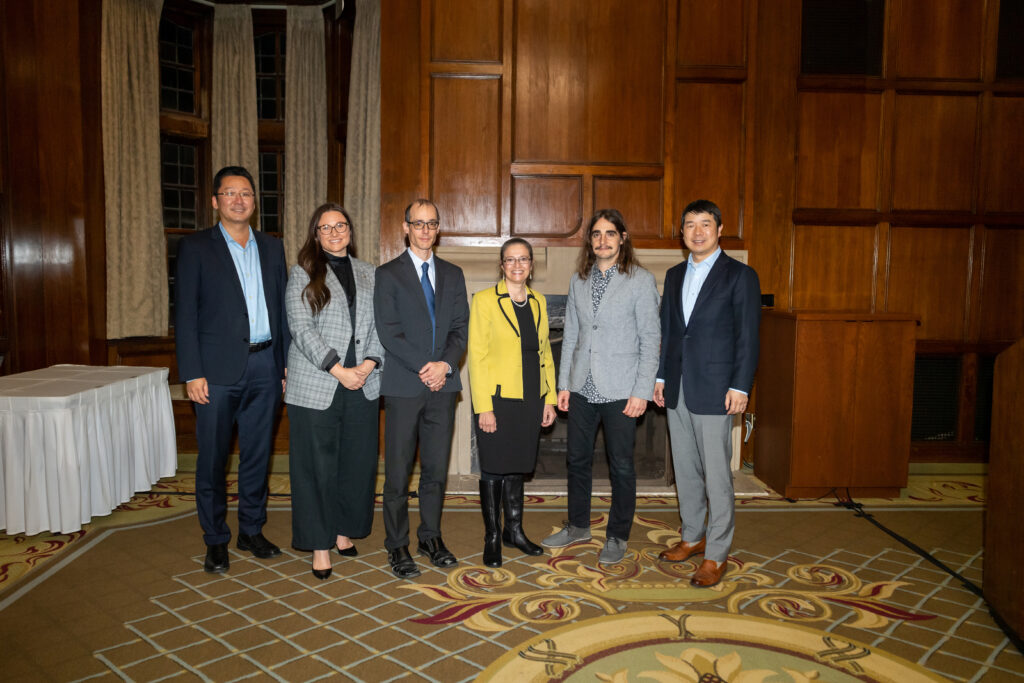 Our 2022 installment showcased the six Michigan faculty members who received the Biosciences Faculty Award Recognition (MBioFAR). As Roger Cone, vice provost, director of the Biosciences Initiative, and director of the Life Science Institute, states, "The MBioFAR awards recognize exceptional mid-career U-M faculty and provide them with support at this critical stage in their careers to continue their pursuit of the types of novel, boundary-pushing research that can address major challenges in the biological sciences."
Each awardee gave a short presentation that highlighted their research, after which they enjoyed a reception with their labs, families, friends, as well as many members of the biosciences community.
MBioFAR Awardees
Sami Barmada.: Neuroscientist studying RNA and protein metabolism in neurodegenerative diseases. Active in raising awareness of amyotrophic lateral sclerosis (ALS) and frontotemporal dementia (FTD) in the community.
Watch Barmada describe his research in more detail here.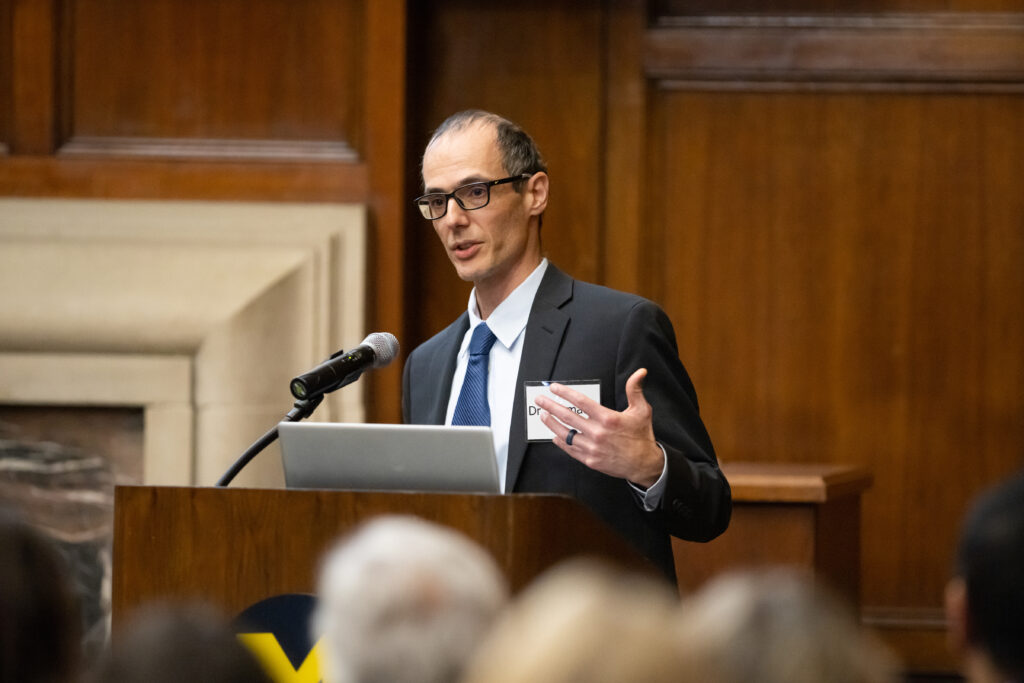 ---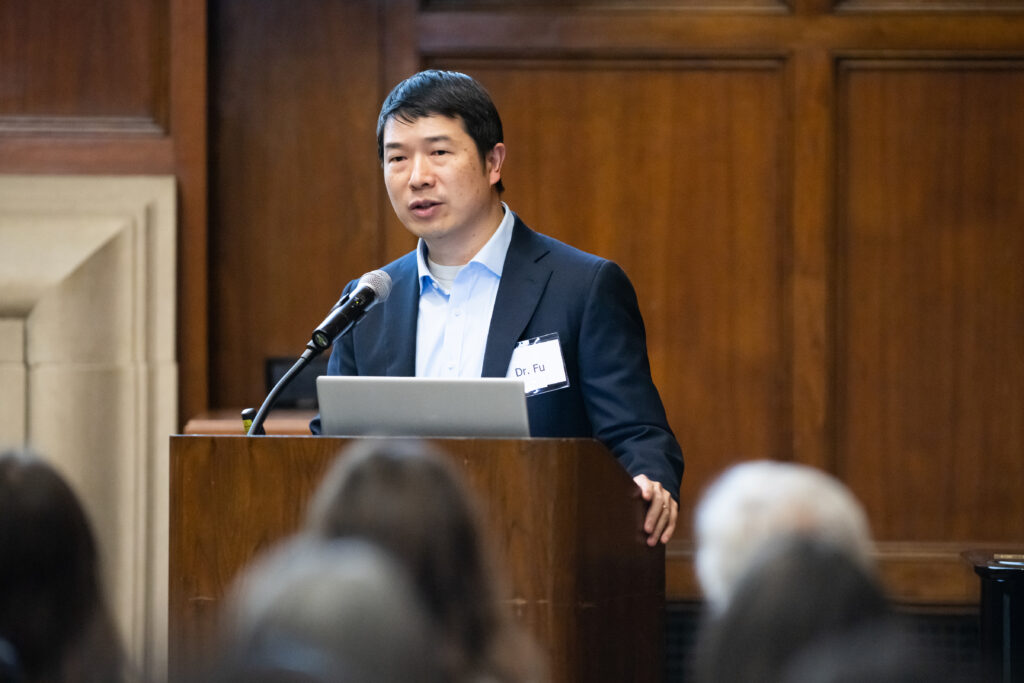 Jianping Fu, P.: Biomedical engineer specializing in synthetic embryology, bridging stem cell biology, developmental biology, synthetic biology, and bioengineering. Known for groundbreaking studies in the emerging technology of artificial embryos.
Hear Fu articulate how the MBioFar award will influence his research by checking out his video here.
---
Costas Lyssiotis: Biochemist investigating biochemical pathways and metabolic requirements that enable tumor survival and growth. Passionate about science education and training future scientists.
Watch Lyssiotis describe how the MBioFar award will impact his research here.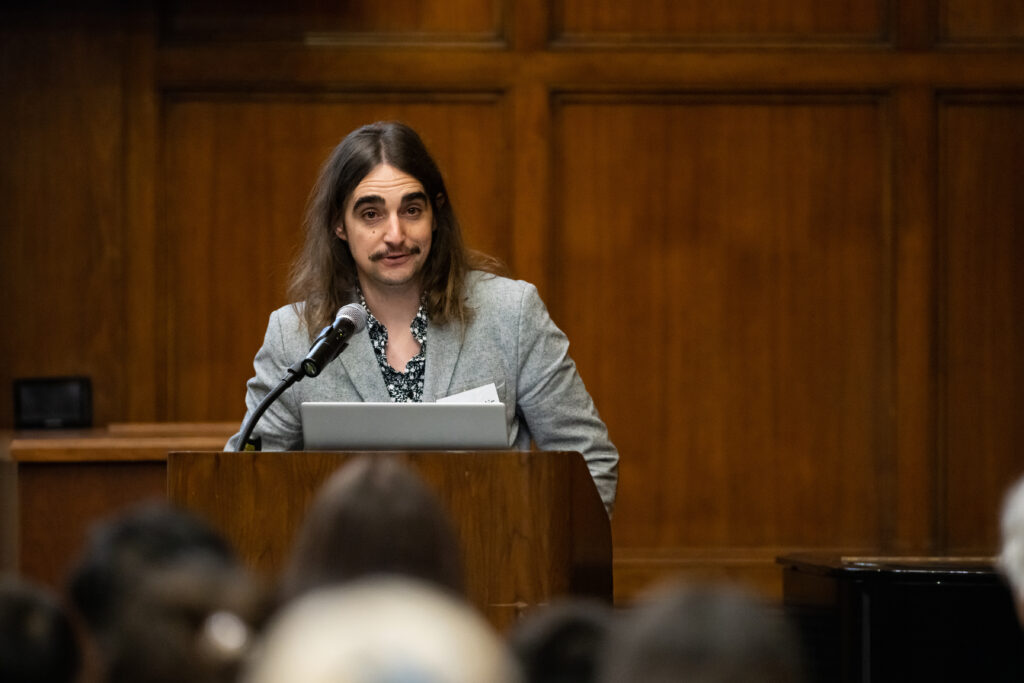 ---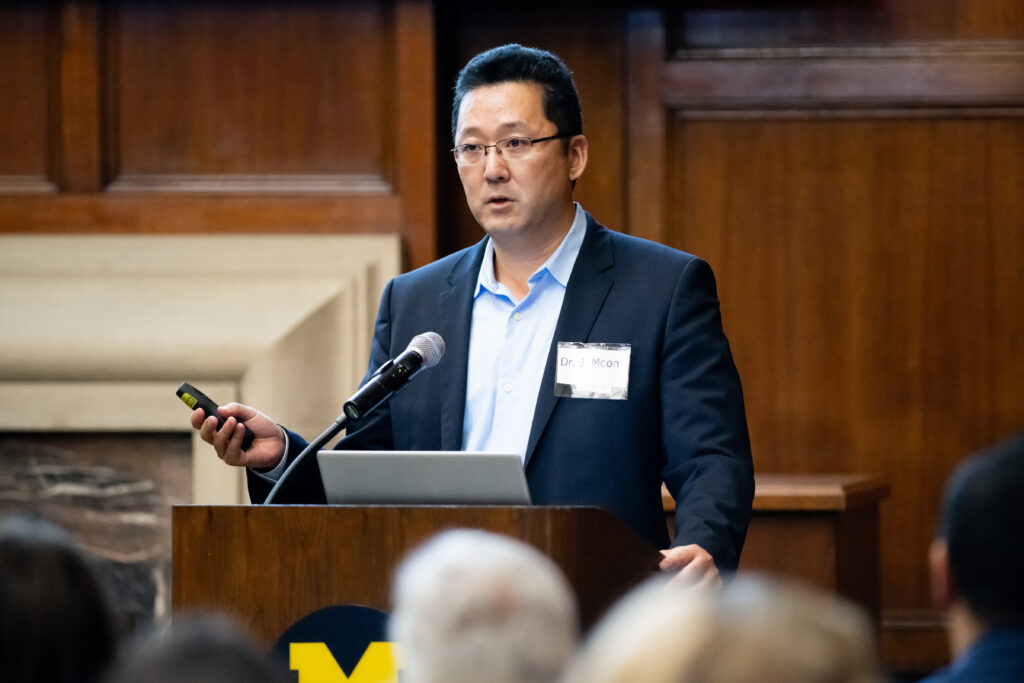 James Moon, PH.D.: J. G. Searle Professor developing engineering strategies to advance fundamental understanding of the immune system for improving patients' lives with effective vaccines and immunotherapies.
Hear Moon describe the importance of the MBioFAR award to his research here.
---
Alison Narayan: Chemist solving synthetic chemistry challenges using enzymes, providing a sustainable alternative to traditional organic chemistry methods. Mentoring students and directing U-M's Graduate Program in Chemical Biology.
Watch Narayan discuss her recent research on biocatalysis and complex molecule synthesis here.
---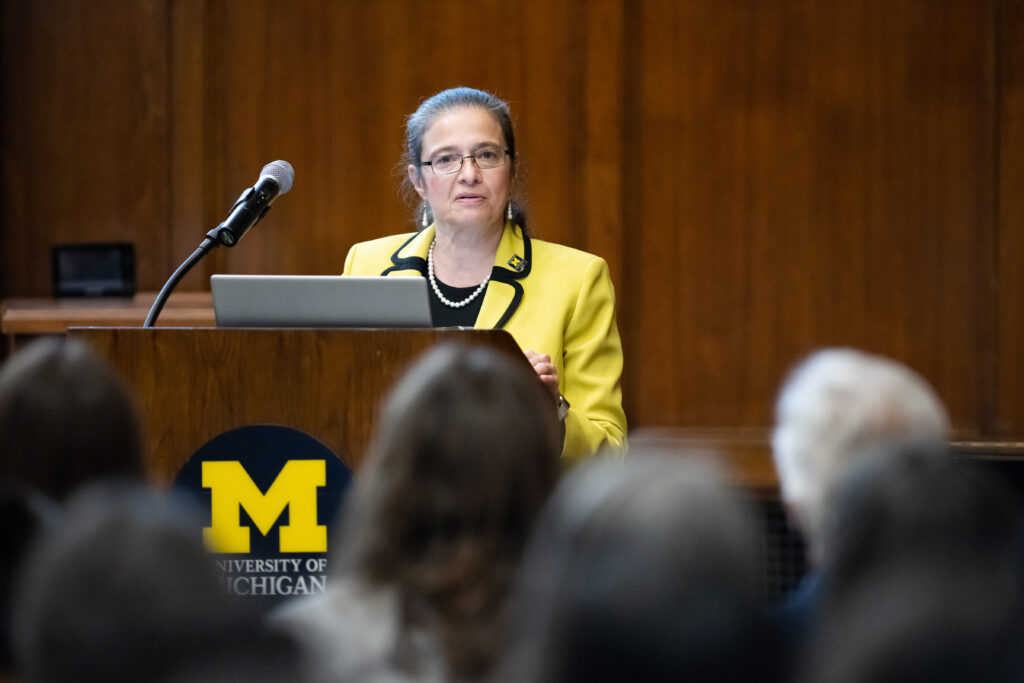 Elizabeth Speliotes: Gastroenterologist and bioinformatician researching gene variants associated with nonalcoholic fatty liver disease (NAFLD) and building a biobank and resources for precision medicine. An internationally known leader in the genetics of human obesity and NAFLD.
See Speliotes illustrate the potential of the MBioFar award to advance her research by watching her here.
Check out this article published in the Michigan Record for more information on these incredible, boundary-pushing researchers.
Distinguished Guests
The event was attended by several distinguished guests, including President Santa Ono and Provost Laurie McCauley.
Reflecting on the event, President Ono praised the awardees and highlighted the significance of their research.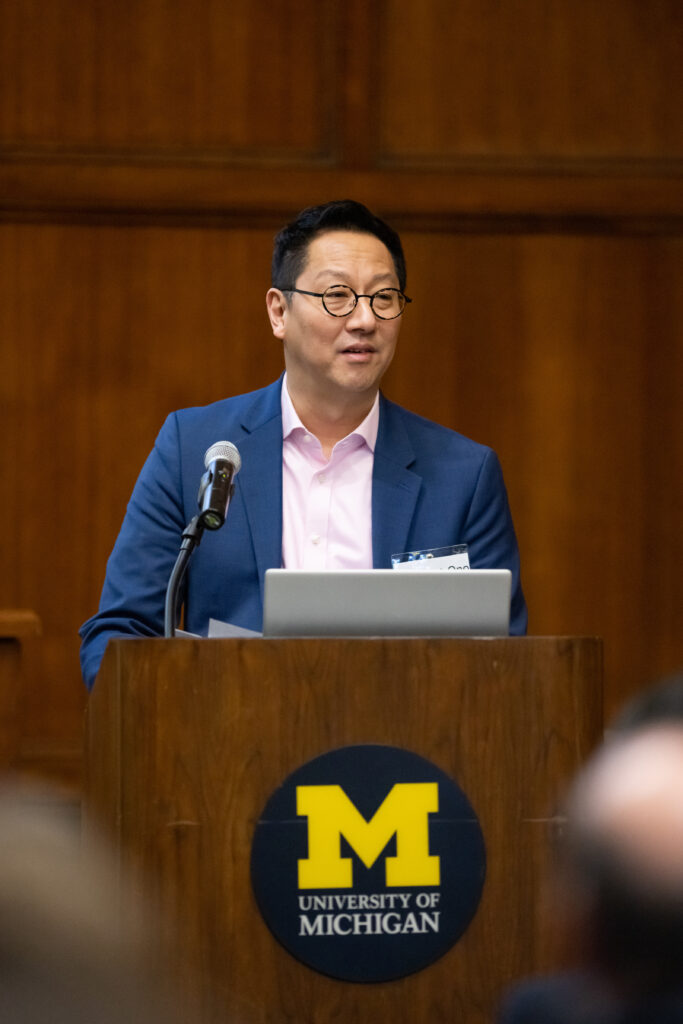 "At the University of Michigan, we share an ethos of excellence, innovation and research impact, which is why it is my distinct pleasure and honor to congratulate our most recent recipients of the Mid-career Biosciences Faculty Achievement Recognition award. Our MBioFAR awardees are doing more than creating knowledge, and opening new horizons in an array of fields – from synthetic chemistry and gastroenterology to pharmaceutics and oncology to neurology and synthetic embryology – ultimately, they are transforming lives. Thanks to their efforts, our research is bolder, our faculty is stronger and our impact is greater."
Overall, the event was a celebration of the groundbreaking work being done by these six eminent professors at the University of Michigan. Their findings and research programs have the potential to make a significant impact on human health and well-being and serve to solidify U-M's position as a biosciences powerhouse.