Addressing the COVID-19 pandemic requires the breadth of biosciences and other academic fields at U-M: from engineering, medicine, public health, epidemiology, and biology, to economics, political science, and architectural design.
Just prior to the rise of this unprecedented COVID-19 crisis in Michigan, BSI had announced the third and final round of funding for the annual RFA in two categories: Scientific Research Initiative (SRI) and Exploratory Funding opportunities. However, as a result of the COVID-19 pandemic, the BICC has committed to stand up this program in infectious disease threats, in place of the final BSI RFA.
Biosciences funds allocated and faculty positions provided to this program proposal will be restricted under the budgetary guidelines announced April 20, as long as those guidelines remain in place.
Learn more about U-M's research response to address the global COVID-19 pandemic.
Overview:
The Michigan Center for Infectious Diseases Threats (MCIDT) is a program proposal, directed by Aubree Gordon. It focuses on establishing U-M as a leader in infectious disease threats and positioning the university to respond to the current COVID-19 pandemic and other future pandemics.
MCIDT seeks to leverage the wealth of expertise across the campus to solve critical problems related to the surveillance, diagnosis, treatment, and control of diseases caused by SARS-CoV-2 and other emerging pathogens.
Although U-M has impressive strengths in many areas associated with infectious diseases, the expert faculty are spread across multiple schools, and there was no structure to align these efforts. MCIDT arose in spring and summer of 2020 as a proposed center to coordinate and enhance studies of emerging infectious diseases at U-M.
Creating synergies across U-M's multiple schools and departments will enable MCIDT to contribute to global scientific efforts and serve the needs of the university and the state of Michigan. These cross-collaborations can heighten the university's competitive status for the recruitment of scientists to fill critical research area gaps.
Mission:
The proposed MCIDT mission is three-fold:
Serve as a convening and coordinating force for the field, helping to assemble multidisciplinary research teams to address immediate and critical challenges faced by the university and its health system, our surrounding communities, and the state of Michigan.
Invest in research infrastructure and core facilities to support basic and translational research into COVID-19 and future pandemics.
Use targeted faculty recruitment to complement existing institutional strengths and nucleate a sustainable community of researchers that will tackle current and future biothreats.
Aims:
MCIDT plans to service the immediate and long-term needs of the university, the state of Michigan, and the global community by accomplishing four specific aims:
Assemble and support interdisciplinary teams that will meet the immediate needs of the university, its health system, and the larger community.
Invest in critical research infrastructure to address emerging infectious diseases.
Augment existing strengths and target faculty recruitments.
Create a sustainable community that catalyzes infectious disease research on campus and brings the university to the forefront in this field.
In addition to these investments in facilities, resources, and faculty, MCIDT seeks to:
Maintain a sustainable, synergistic community that addresses current and future biothreats.
Host a monthly seminar series with invited speakers.
Host an annual retreat of affiliated faculty featuring research in progress talks.
Following the Mcubed model, provide seed money for pilot projects that involve faculty from multiple units. These ongoing interactions and projects will spur the development of collaborative grant (e.g. multi-PI R01, P01, and U19) proposals.
Build bridges to Michigan State University, Wayne State University, surrounding hospital systems, and state and local governments.
With successful completion of these objectives, MCIDT can establish the university as a leader in infectious disease threats and position U-M to respond to the current COVID-19 pandemic and future pandemics.
Leadership:
MCIDT will be co-directed by Aubree Gordon and Adam Lauring. MCIDT's executive committee will help facilitate its mission and objectives. 
Director: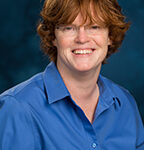 Aubree Gordon
Associate Professor of Epidemiology and Professor of Global Public Health, School of Public Health
Executive Committee: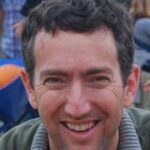 Adam Lauring
Associate Professor of Internal Medicine, Associate Professor of Microbiology and Immunology, Medical School; Associate Professor of Ecology and Evolutionary Biology, College of Literature, Science, and the Arts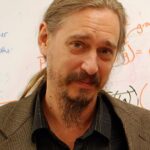 Aaron King
Nelson G Hairston Collegiate Professor of Ecology and Evolutionary Biology and Complex Systems, Professor of Complex Systems and Professor of Ecology and Evolutionary Biology, College of Literature, Science, and the Arts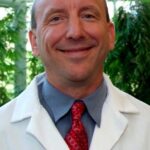 Nick Lukacs
Godfrey Dorr Stobbe Professor of Research, Assistant Dean of Research Faculty, Professor of Pathology and Research Professor, Mary H Weiser Food Allergy Center, Medical School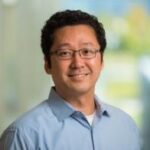 James Moon
John G Searle Associate Professor, Associate Professor of Pharmaceutical Sciences, College of Pharmacy; Associate Professor of Biomedical Engineering, Medical School and College of Engineering
Lonnie Shea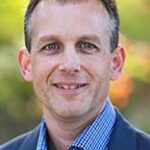 Steven A Goldstein Collegiate Professor of Biomedical Engineering, William and Valerie Hall Department Chair of Biomedical Engineering, Chair, Department of Biomedical Engineering, Professor of Biomedical Engineering, College of Engineering and Medical School; Professor of Chemical Engineering, College of Engineering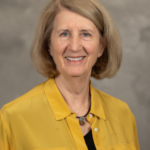 Janet Smith
Margaret J Hunter Collegiate Professor in the Life Sciences, Professor of Biological Chemistry, Medical School; Associate Director and Research Professor, Life Sciences Institute; Professor of Biophysics, College of Literature, Science, and the Arts