Addressing global pandemics requires the breadth of biosciences and other academic fields at U-M: from engineering, medicine, public health, epidemiology, and biology, to economics, political science, and architectural design. As a result of the unprecedented COVID-19 pandemic, the BICC elected to fund a comprehensive, multidisciplinary program in infectious disease threats, in place of the final BSI RFA.
Overview:
The Michigan Center for Infectious Diseases Threats (MCIDT) is dedicated to improving local and global health through research on infectious diseases and building capacity to respond to novel threats as they emerge
MCIDT seeks to establish U-M as a leader in infectious disease threats and position the university to respond to current and future pandemics by leveraging the wealth of expertise across the campus to solve critical problems related to the surveillance, diagnosis, treatment, and control of diseases caused by SARS-CoV-2 and other emerging pathogens.
Creating synergies across U-M's multiple schools and departments will enable MCIDT to contribute to global scientific efforts and serve the needs of the university and the state of Michigan. These cross-collaborations can heighten the university's competitive status for the recruitment of scientists to fill critical research area gaps.
The mission of MCIDT is three-fold:
Serve as a convening and coordinating force for the field, helping to assemble multidisciplinary research teams to address immediate and critical challenges faced by the university and its health system, our surrounding communities, and the state of Michigan.
Invest in research infrastructure and core facilities to support basic and translational research into COVID-19 and future pandemics.
Use targeted faculty recruitment to complement existing institutional strengths and nucleate a sustainable community of researchers that will tackle current and future biothreats.
Director: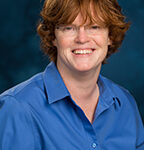 Aubree Gordon
Associate Professor of Epidemiology and Professor of Global Public Health, School of Public Health
Executive Committee: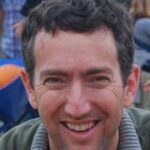 Adam Lauring
Associate Professor of Internal Medicine, Associate Professor of Microbiology and Immunology, Medical School; Associate Professor of Ecology and Evolutionary Biology, College of Literature, Science, and the Arts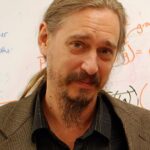 Aaron King
Nelson G Hairston Collegiate Professor of Ecology and Evolutionary Biology and Complex Systems, Professor of Complex Systems and Professor of Ecology and Evolutionary Biology, College of Literature, Science, and the Arts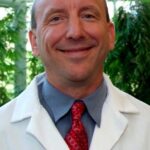 Nick Lukacs
Godfrey Dorr Stobbe Professor of Research, Assistant Dean of Research Faculty, Professor of Pathology and Research Professor, Mary H Weiser Food Allergy Center, Medical School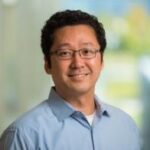 James Moon
John G Searle Associate Professor, Associate Professor of Pharmaceutical Sciences, College of Pharmacy; Associate Professor of Biomedical Engineering, Medical School and College of Engineering
Lonnie Shea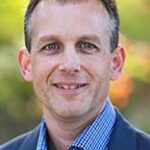 Steven A Goldstein Collegiate Professor of Biomedical Engineering, William and Valerie Hall Department Chair of Biomedical Engineering, Chair, Department of Biomedical Engineering, Professor of Biomedical Engineering, College of Engineering and Medical School; Professor of Chemical Engineering, College of Engineering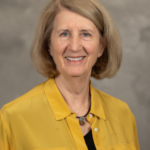 Janet Smith
Margaret J Hunter Collegiate Professor in the Life Sciences, Professor of Biological Chemistry, Medical School; Associate Director and Research Professor, Life Sciences Institute; Professor of Biophysics, College of Literature, Science, and the Arts