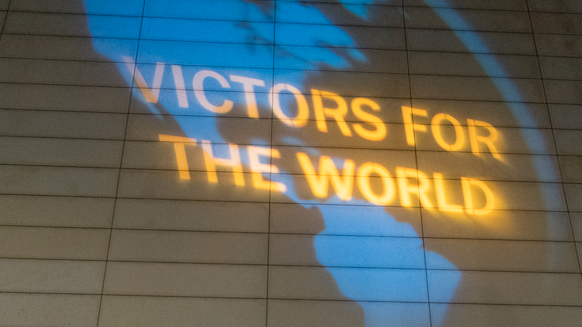 Stay informed and engaged with the recent happenings and exciting developments at our initiative on this News Page. We share articles covering a wide range of topics, from faculty awards and achievements to the establishment of new research centers and updates on the progress of the Biosciences Initiative (BSI). Our commitment to sharing valuable insights and important news fosters a sense of collaboration and engagement within our community. Explore the articles below to discover the latest news and advancements in our field.
---
Latest Posts
Inspired by the National Science Foundation's Ideas Lab model, the U-M Biosciences Initiative's (BSI) Ideas Labs are dedicated to the pursuit of groundbreaking ideas that address challenges in the biosciences. They emphasize the discovery of key opportunities and the creation of interdisciplinary teams to tackle these complex issues. The Ideas Lab represents a high-risk, high-reward…

---
All News
Biosciences Initiative issues second round of Request for Applications (2/1/19)

(February 1, 2019)

-

BSI invites U-M Ann Arbor faculty to submit proposals for funding in two categories: Scientific Research Initiatives and Exploratory Funding. This announcement marks the second round of this RFA.

Newsletter: Winter 2018

(December 4, 2018)

-

BSI launches its first newsletter edition, which includes updates on activities over the last year and upcoming events to be on the lookout for, including new funding opportunities. Stay up to date on BSI activities by subscribing to our newsletter at the bottom of this News page.

STEM education system needs sweeping changes, current and former university presidents agree (11/20/18)

(November 20, 2018)

-

The U.S. system of graduate and postgraduate education in science, technology, engineering and mathematics has been the gold standard for the rest of the world for decades. However, the current STEM education system has failed to change with the times and does not meet the needs of 21st century students.

Biosciences Community Kick-off celebrates first year progress and introduces inaugural scientific initiatives (12/7/18)

(November 8, 2018)

-

The BSI community gathers together to celebrate a successful first year of the initiative, including awarding over $40 million to nine different grantees and building relationships with partners like the Chan Zuckerberg Initiative.

U-M Biosciences Initiative invests $45M in groundbreaking research (10/29/18)

(October 29, 2018)

-

BSI propels U-M forward by investing millions with its first funding opportunity. Twenty-eight proposals were submitted for the first round of Biosciences Initiative grant funding. The nine selected projects include researchers from all U-M schools and colleges that work in the biosciences and will provide startup funding to hire up to 14 new faculty members.

2018 RFA: Nine Applications Invited to Advance to Full Proposal (6/21/18)

(June 21, 2018)

-

BSI's inaugural funding opportunity advances, announcing the top nine scientific initiative research proposals invited to submit a full proposal for BSI funding support.

Biosciences Initiative releases first Request for Applications (2/12/18)

(February 12, 2018)

-

The University of Michigan's Biosciences Initiative issues its first RFA to U-M faculty, calling for high-impact research initiatives focused on solving critical problems in the biosciences. Applications in three funding categories — Scientific Research Initiatives, Science Synergy Initiatives and Exploratory Funding — will be considered annually from FY 2019 – FY 2022.

Biological Sciences Scholars Program (BSSP) expanded to all of U-M (11/17/17)

(November 17, 2017)

-

The goal for this Biosciences Initiative funding is to extend the success of the BSSP program in junior faculty recruiting across the entire biosciences community.

Podcast: The Biosciences Initiative at the University of Michigan (8/31/17)

(August 31, 2017)

-

In 2017, as the U-M Biosciences Initiative was launching, then-President Mark Schlissel and Roger Cone, Vice Provost and Director of the Biosciences Initiative, discussed the new initiative and what it would do for the breadth of biosciences across campus.
Stay in touch: