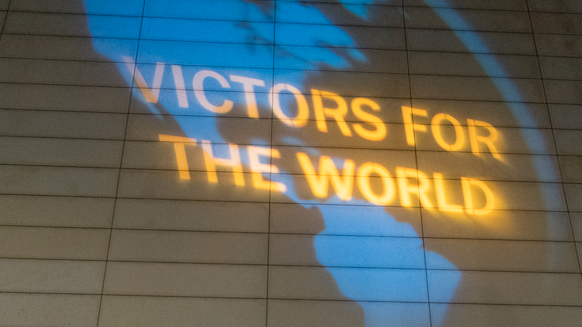 Stay informed and engaged with the recent happenings and exciting developments at our initiative on this News Page. We share articles covering a wide range of topics, from faculty awards and achievements to the establishment of new research centers and updates on the progress of the Biosciences Initiative (BSI). Our commitment to sharing valuable insights and important news fosters a sense of collaboration and engagement within our community. Explore the articles below to discover the latest news and advancements in our field.
---
Latest Posts
Inspired by the National Science Foundation's Ideas Lab model, the U-M Biosciences Initiative's (BSI) Ideas Labs are dedicated to the pursuit of groundbreaking ideas that address challenges in the biosciences. They emphasize the discovery of key opportunities and the creation of interdisciplinary teams to tackle these complex issues. The Ideas Lab represents a high-risk, high-reward…

---
All News
Final round of SRI and Exploratory funding RFA (3/16/20)

(March 16, 2020)

-

BSI has issued its third and final request for applications of scientific research initiatives and exploratory funding. With this RFA, BSI seeks high-impact projects from U-M faculty as they aim to solve critical problems in the biosciences.

BSI awards $20M for high-impact research (12/9/19)

(December 9, 2019)

-

A plan to develop three-dimensional tissue transcriptomics, a proposal to engineer programmable biomaterials, and a center for advanced research in brain cancer are among the latest projects funded by U-M's Biosciences Initiative. Three large projects and a fourth smaller one, totaling more than $20 million, will be funded this fiscal year.

Expert Stephanie Moon joins U-M as BSI Faculty Hire (11/19/19)

(November 19, 2019)

-

RNA Biomedicine scientific research initiative brings expert Stephanie Moon, Ph.D., onboard as their first BSI faculty hire. Moon joins U-M as an assistant professor for Michigan Medicine's Human Genetics, and is a faculty scholar of the Center for RNA Biomedicine, and will start in 2020.

BSI awards $5.1M to enhance research cores (10/23/19)

(November 11, 2019)

-

Scientific equipment used across the breadth of biology at U-M is getting a $5.1 million boost. The four newly awarded research cores are using their BSI funds toward instruments that aid in understanding complex research challenges. Enhanced equipment includes: Mass Spectrometers, Light Sheet Microscope, Acoustic Liquid Handler, and Nuclear Magnetic Resonance Instrumentation.

Ideas Lab Workshop on Predicting Human Performance (10/30/19)

(October 31, 2019)

-

With new technologies like wearables, we are closer than ever to understanding and predicting human performance. BSI invited 25 experts in diverse fields from across U-M to collaborate in the 2019 Predicting Human Performance Ideas Lab, giving them the chance to receive a portion of the $3 million in funding toward research in this field.

U-M Welcomes Inaugural BSI Faculty Hire (6/17/19)

(June 17, 2019)

-

Joining the Natural Products Drug Discovery scientific research initiative, Roland Kersten, Ph.D., is the first official faculty hire for the BSI program. Kersten also comes to U-M as a Biological Sciences Scholar and assistant professor for Pharmacy's Medicinal Chemistry Department.

2019 RFA: Six Applications Invited to Advance to Full Proposal (5/31/19)

(June 4, 2019)

-

In April, BSI received letters of intent for the 2019 RFA Scientific Research Initiative projects. The BICC reviewed all letters of intent and invited the top six scientific research initiative projects to advance and submit a full proposal by Aug. 30. Awards will be announced in December.

Newsletter: Spring 2019

(May 31, 2019)

-

BSI releases its second newsletter edition, which includes updates on 2018 grantees, 2019 activities and upcoming funding opportunities to be on the lookout for. Stay up to date on BSI activities by subscribing to our newsletter at the bottom of this News page.

Michigan Research Cores database aids U-M science researchers (2/14/19)

(February 14, 2019)

-

U-M is full of rich core resources, but they are often challenging to find. The new Michigan Research Cores web portal enables researchers to easily find and identify the location and capabilities of 70 research cores across campus. Find the portal at: cores.research.umich.edu.

Biosciences Initiative offers new Core Lab Funding Program (2/8/19)

(February 8, 2019)

-

BSI is proud to announce The Core Lab Funding Program, a funding opportunity that aims to enhance technology at existing core laboratories and/or create new core laboratories to advance the research capabilities of U-M investigators.
Stay in touch: